October 7, 2019
What's Trending
In The
Masonry Industry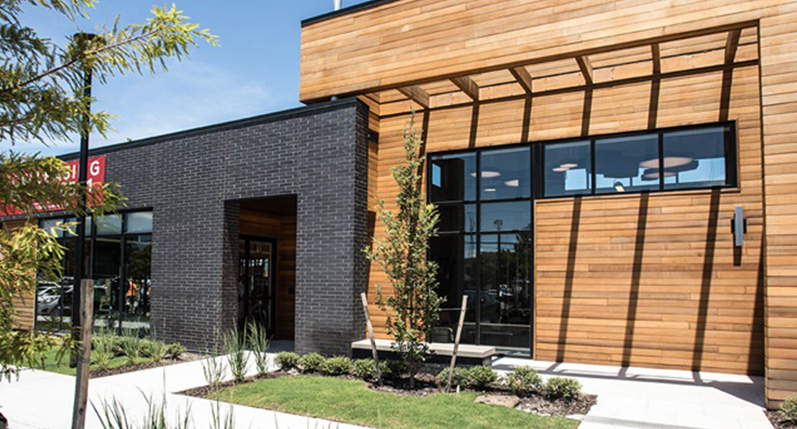 Attractive construction, especially for large projects, starts with the exterior of the structure which goes a long way to attracting customers, clients, employees, or anyone who may enter the facility.  For many contractors, especially, the appearance of a building is extremely important which means that the masonry work on the building's exterior comes as a premium part of the construction process.
But what exactly is trending in the masonry industry?  There are a few things that ValCon has seen and will continue to see in the industry, so let's examine some of those trends.
High Quality Work Is In Demand
More and more contractors and customers are understanding that paying a premium for any contracting service is worth the price for long term durability, less overall maintenance, and generally higher quality work.  There's a saying in the construction industry that, "there's always someone who will do it cheaper."
While this is true, cheaper in construction generally means low quality and less attention to detail.  Homeowners, for example are especially more selective than they've ever been for what they pay for in the form of home remodels or new construction and are willing to vet competing companies to find the best one who will do the highest quality of work.
Materials are More Diversified
Over time, masonry has been one of the most architecturally local parts of the construction process but that is starting to change.  Where contractors and masons were once largely dependent on the local materials available to them structurally, aesthetically, and masonically speaking, in today's marketplace, materials are far more diverse.
What this means for the masonry industry is that the diversity of materials available means buildings traditionally built with one material in one part of the country now can be constructed with materials from another part of the country.  This means that masons must also diversify their skills to match an ever-changing bill of materials.
Skilled Labor is Short
It's no secret that skilled labor in the trades has been on a decline over the years and it's especially in short supply in the masonry industry.  That shortage leads to problems sourcing quality labor and making sure that the labor contractors matches both their quality standards and affordability.
With the changing environment of both a desire for higher quality work and constantly changing materials, skilled masons are in high demand.  At the same time, however, more fly-by-night masonry operations are ready to jump in and fill the skilled labor shortage at the expense of lesser quality work.
All that to say, the shortage of skilled labor means choosing the right mason can make or break any construction project.  It stands to reason that contractors would choose a mason that has experience in a variety of different construction settings with the knowledge to handle any material to any specifications and plans. At ValCon, our reputation of maintaing integrity and loyalty to our customers rings true – we are the difference in the masonry industry.